Discover more from Steve Blank Podcast
Steve Blank's ( @sgblank ) is the originator of customer development & godfather of the #leanstartup.
Teaching Lean Innovation in the Pandemic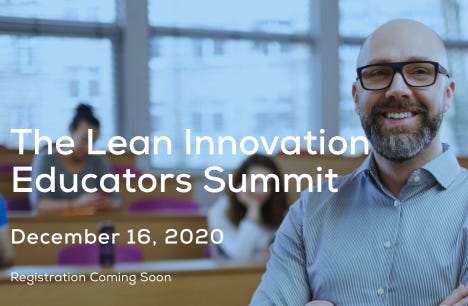 Remote education in the pandemic has been hard for everyone. Hard for students having to deal with a variety of remote instructional methods. Hard for parents with K through 12 students at home trying to keep up with remote learning, and hard for instructors trying to master new barely functional tools and technology while trying to keep students engaged gazing at them through Hollywood Squares-style boxes….