Discover more from Steve Blank Podcast
Steve Blank's ( @sgblank ) is the originator of customer development & godfather of the #leanstartup.
Hacking for Defense @ Stanford 2020 Lesson Learned Presentations
We just finished our 5th annual Hacking for Defense class at Stanford.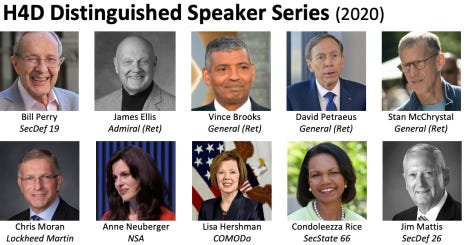 What a year. At the end of the quarter each of the eight teams give a final "Lessons Learned" presentation. Unlike traditional demo days or Shark Tanks which are, "here's how smart I am, please give me money," a Lessons Learned presentation tells the teams' stories of a 10-week journey of hard-won learning and discovery. For all the teams in a normal year it's a roller coaster narrative of what happens when you discover that everything you thought you knew on day one was wrong and how they eventually got it right.