Discover more from Steve Blank Podcast
Steve Blank's ( @sgblank ) is the originator of customer development & godfather of the #leanstartup.
Hacking 4 Recovery – Time to Take A Shot
Rise Up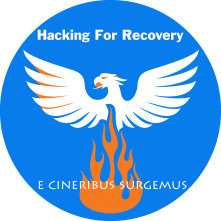 "Let's do something to help with the pandemic." In April, with the economy crashing, and the East Coast in lockdown, I heard this from Stanford instructors Tom Bedecarre and Todd Basche, both on the same day. And my response to them was the same, "I can't sew masks and I don't know how to make ventilators." But after thinking about it, it dawned on to me that we could contribute – by creating a class to help existing businesses recover and new ones to start.